The SAP ERP system and its benefits for our customers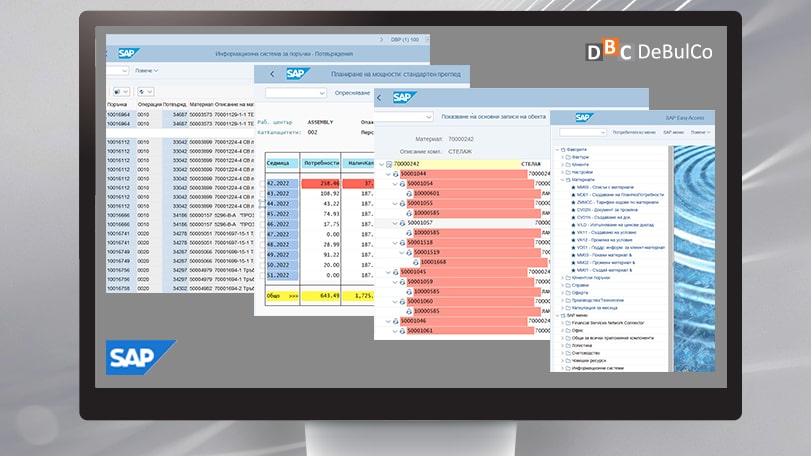 Back in 2019, we successfully integrated the high-tech solution S/4 HANA, provided by SAP, into our management system. This latest software generation is very successful, and now, 3 years later, it continues to contribute to the optimization of all operations of the company. At the same time, it helps our leading practice in the production of precision sheet metal, profile and wire parts, which DeBulCo has been producing for a long time.
DeBulCo – our business
Our company is engaged in the design and manufacture of metal industrial products, advertising display racks and shop equipment. In most cases, orders are small and middle in quantity, and the delivery often must be done in a very short period. That is why the production process is optimised as much as possible.
Innovation and rapid business development are our main goals, which is why the SAP software was the right and suitable solution. Thanks to Next Consult – the company advising us in the implementation process, we have successfully adapted this new ERP system.
The software that was adapted to our work processes is entirely based on the SAP Baseline created for Germany, built on S/4 HANA. A specific 'Baseline' feature was built for us, which made its adaptation easier and even more suitable.
DeBulCo's Production Cycle
Our production cycle has been developed based on years of experience. Therefore, it guarantees professional execution of every single order, from the conceptual phase to the delivery of the product to the customer.
The production cycle includes the following stages:
Consultation with the customer – needed for us to deliver an excellent final product
Conceptual design – a sketch of the project is developed, tailored to the client's objectives and the technical feasibility of production
Design and development
Prototype development
Serial production
Delivery
Thanks to the SAP software, all these processes are synchronized in the best way.
SAP – advantages of the software
What advantages does this ERP system have? Let's begin with the fact that thanks to SAP, every employee is fully aware of the work they must complete. Everyone knows how many tasks they have, and when they must be done. Consequently, all orders are always processed on time, and DeBulCo does not delay its customers in any way.
Each of our employees completes their tasks on time so that the next process can start punctually. Moreover, thanks to the new software, all data and analytical information necessary for DeBulCo's management are now collected and can be retrieved in an extremely short period of time.
Additionally, S/2 HANA helps us to collect a multitude of data and analyse it much faster. This leads to a better workflow, satisfied customers, and greater capacity. One of the main advantages of SAP software is that it covers all major work spheres of our company – MM (Material Management), SD (Sales and Distribution), PP (Production Planning and Management), FI (Accounting), CO (Management Accounting, Controlling), enabling a complete reflection of all business processes.
Satisfied clients are our main priority. That is why the optimisation of our work process is essential. Fortunately, the new software is extremely useful and contributes to the growth of our business significantly.
If you have any questions about our services – contact us! You can do so by sending an email to info@debulco.bg , or calling us at +359 888 703887.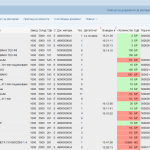 ---
---