DeBulCo – the production process of a POS display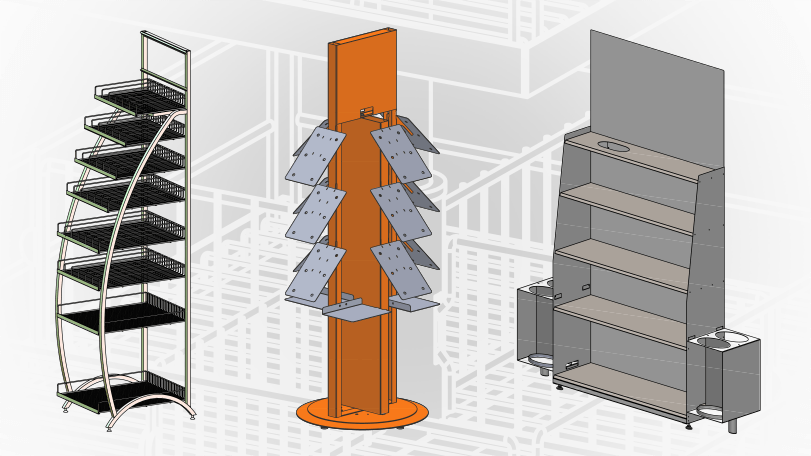 The perfect production process is what allows us to always deliver high-quality products to our customers, made entirely according to their needs. The steps in our process are developed with particular attention to detail and involve the best methods to perform the services we offer. A number of customers choose DeBulCo to design and execute their advertising display racks, and today we will introduce you to the contents of its production process.
Step 1: Advising the customer
The first and particularly important step in our production process is consulting the client. We know that each customer has specific ideas and needs, so we hold individual consultations regarding each individual product in order to deliver an excellent finished product. These conversations help us to find out more about the client's needs, to understand where, how and for what purposes the respective product will be used, thus to be able to provide the best possible solution, fully tailored to the specifics and needs of the client.
Step 2: Conceptual design
The second step includes the preparation of a manual sketch of the project, tailored to the client's goals and the technical production capabilities. At this stage, we specify the individual details and make the necessary corrections in view of the production cycle, the assembly of the respective product and the delivery.
Step 3: Design and development
At this stage, DeBulCo specialists prepare drawings, sketches and specifications for the particular product, and all phases and elements of the production are finally specified. In addition to that, the design for the production of the first prototype item is elaborated.
Step 4: Developing a prototype
The fourth step is fundamental for achieving the perfect product and it consists in the production of the first pilot piece of the new product. This item is presented to the customer for approval and, if necessary, corrections and improvements are made.
Step 5: Serial production
The fifth step comes after the customer has approved the prototype and involves the serial production of the product. The production process that has been planned together with the client is strictly followed, thus guaranteeing the quality of the final product.
Step 6: Delivery
And of course, the final step is the delivery of the products. At DeBulCo we always ensure compliance with deadlines, delivery of high quality products and of course – timely delivery of finished products to a place specified by the client.
If you need more information about our services, send us an inquiry at info@debulco.bg or call us at +359888703887.
---
---